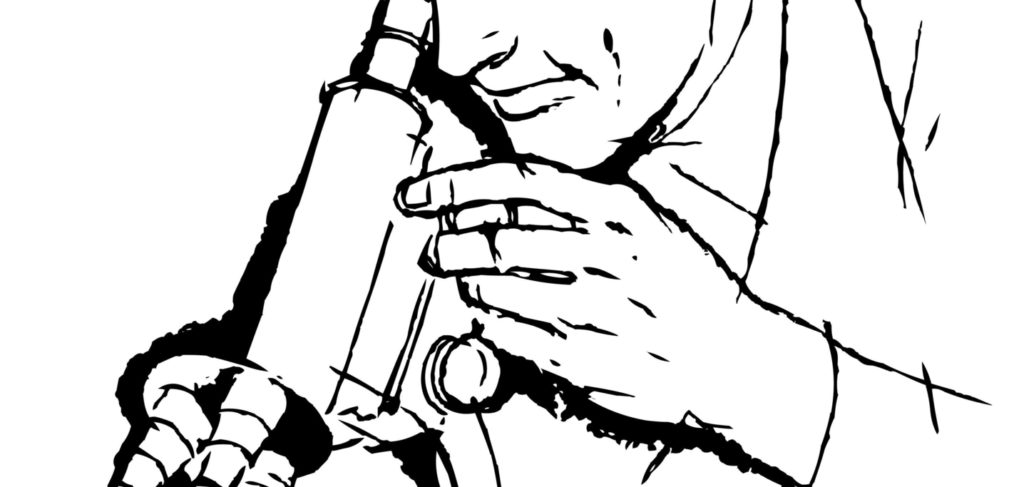 Your high tech marketing isn't supposed to be geeky.
"But of course it is," you cry. "If you don't tell them the specifications, details of the product and how hot this new technology is, you won't be able to get them to see what you've done is out of this world."
We hear you. We do.
But, you're wrong. All marketing, high-tech marketing, business-to-business marketing, consumer marketing is about one thing — emotions. And if you don't realize that, you're not going to break through the cr*pload of messages that — more than anyone else in the world, probably —  high-tech buyers get every single day.
Here are three reasons why.
Nerds think about sex more often
We're dating ourselves, but remember that movie Revenge of the Nerds?
No?
Well, trust us. It was filled with high-tech geeky engineer types (really, horrible stereotypes, not like the amazing nerds and geeks we know and hang out with).
Anyway, at the end of the movie in the kind of cheesy Hollywood moment that only a cult film can present without irony, the college cheerleader who has just "unmasked" the nerd she's just hooked up with asks "Are all nerds as good as you?" to which Lewis the number one nerd on campus replies "Yes." She asks "How come?" and Lewis says "'Cause all jocks ever think about is sports, all we ever think about is sex."
So what's our point? Just because your customer is an engineer, coder, technician, physician or lab-rat — they are still moved by EMOTION. Passion, humor, love, family, laughter and yes, sex. You need to identify what emotions will move your customers to connect with you.
That matters because when you're creating your marketing tools, you need to think of the emotional appeal first, not the technology which leads us to say…
Your box looks like everyone else's
Manufacturing boxes with high tech in them — isn't your's pretty?
Well. Uhm. No.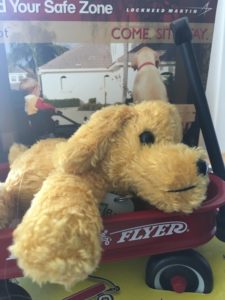 Your box looks like everyone else's, it really does. I can't tell you how many times we see high-tech marketing FEATURING XYZ company's world's greatest box!!!. Big. Front and center. To the detriment of all things good in marketing!
No one buys based on what your box looks like. And we know it. Our execs worked with a company who had a box designed to detect weapons beneath clothes. We set up their entire brand launch for a major tradeshow. And yes, the engineers wanted to have pictures of their AMAZING new imaging box in GREAT BIG LIGHTS. And what that box could do was SO. VERY. COOL. It really was, we admit it!
And we said no.
What did we show instead? Well, The MOST adorable little tow-headed boy next to his golden retriever in a Radio Flyer car. (Oh, and we sent out to high-value prospects an ACTUAL dog in a radio flyer!).
Because it wasn't about the box. It was about the idea that member of the military, managers and execs could come home safely to that little boy BECAUSE of that box. 
(And don't get us started on spec sheets. How we hate them. Oh we get that they're necessary, but they are NOT. A. PRIMARY. MARKETING. TOOL.)
The CFO signs the check
And the last reason your high tech marketing isn't about being geeky comes down to this.
Is the geeky engineer really your customer?
Sure, it's great to have a round of high-fives with your compatriots at your customer's companies. But ultimately, in high tech marketing, who is the buyer? It may be that the engineer is an influencer, but a CEO, CFO or even VP of Development is making the call. And the emotional appeal to those types may vary widely from the engineers who know how great your tech is.
*********************
High Tech Marketing — like all marketing — is about Emotions
Ultimately, all marketing — even high tech marketing — comes down to emotions. Not specs, boxes and data. We know it. We live it. We love it. So reach out to us if you want us to help you pinpoint the emotional needs of your customers and craft amazing high tech marketing to engage those emotions.